Guatemala
Related Topics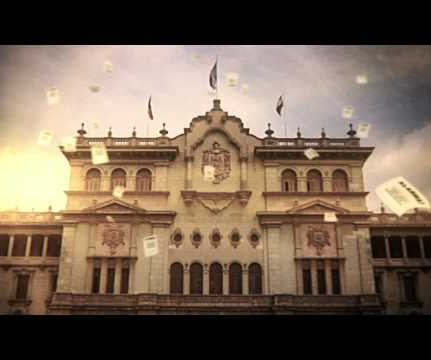 Hope is Rising
SocialButterfly
MARCH 24, 2011
The hope they bring can't be seen, can't be touched but it can be felt and in Guatemala, the hope is rising. in the largest slum in Latin America located in Guatemala City. If we are afraid to respond--who will? To call these individuals unsung heroes--is an understatement.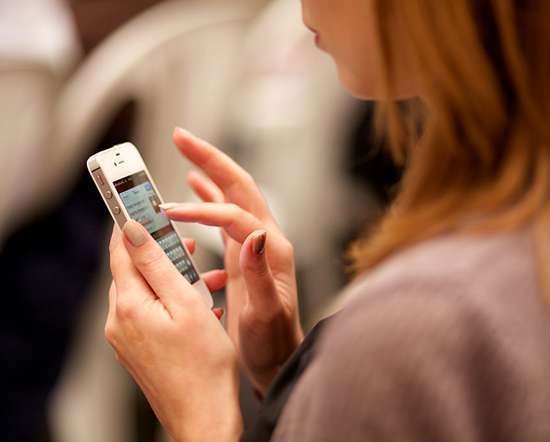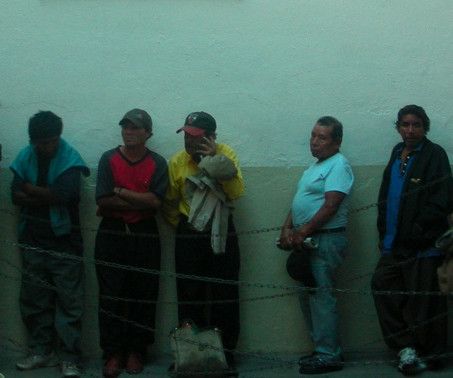 Our Purpose is So Much Greater
SocialButterfly
JULY 6, 2010
Thus, it was my surprise that while in Guatemala, I learned something else about my good friend hope. Meet: Hugo and Suannah: Two missionaries living and working with the villages in Northern Guatemala. Pastor Saul: Runs the Church by the Dump in Guatemala City.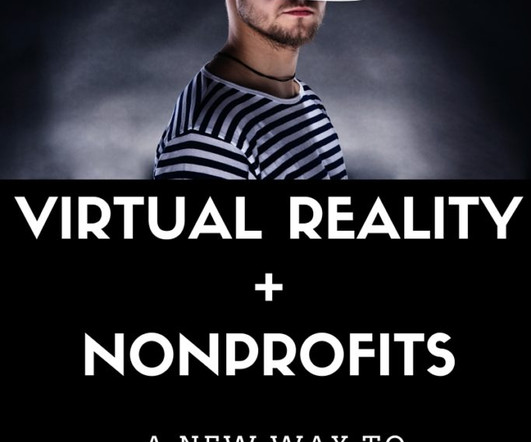 Virtual Reality and Nonprofit Marketing – A New Way to Engage Donors
J Campbell Social Marketing
APRIL 27, 2016
The narrator tells viewers about PoP's mission, which is building schools and creating educational opportunities in Ghana, Guatemala, Laos, and Nicaragua. Guest blog by H. James, MBA. Marketing for the nonprofit sector has different end goals than marketing for business.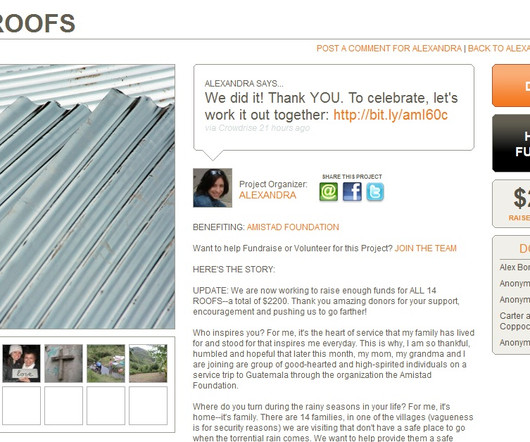 Amazing Love
SocialButterfly
JUNE 16, 2010
Soon, we will be headed to Guatemala where we will literally raise the roof–all 14 of them! Tags: Changeblogging: NP, activism, social change + SocialButterfly #loveroofs CrowdRise fundraising Guatemala service service trip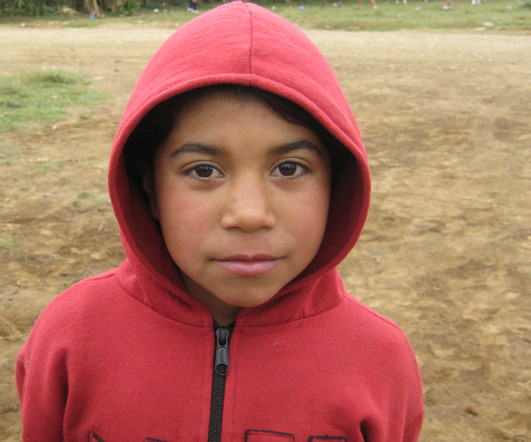 The Right Place at the Right Time
SocialButterfly
JUNE 14, 2010
This post elaborates on why I chose to focus on Guatemala and #loveroofs. In a previous trip to Guatemala, my mom was in one of the villages we'll be visiting.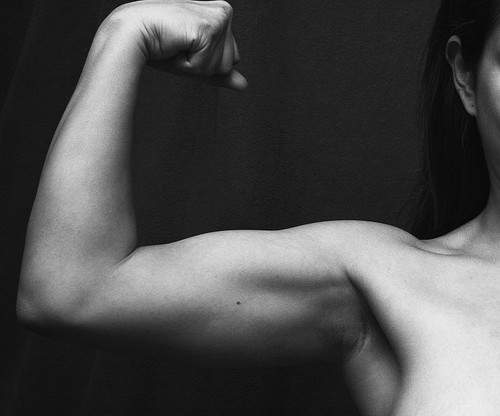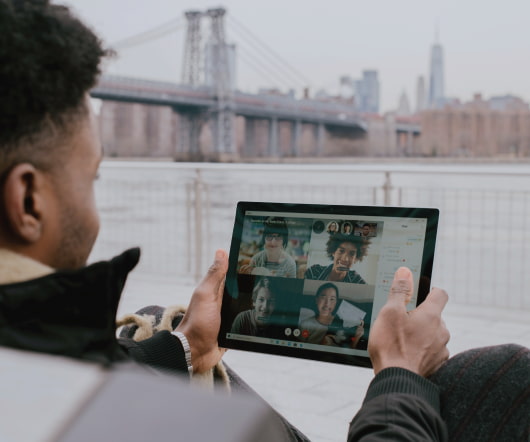 Upping the Ante
SocialButterfly
JUNE 12, 2010
Tags: Changeblogging: NP, activism, social change + SocialButterfly #loveroofs challenge fundraising Guatemala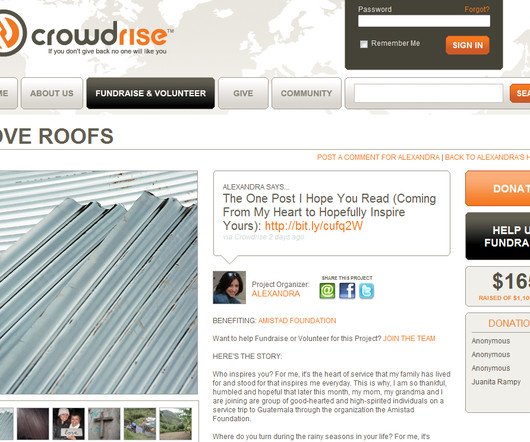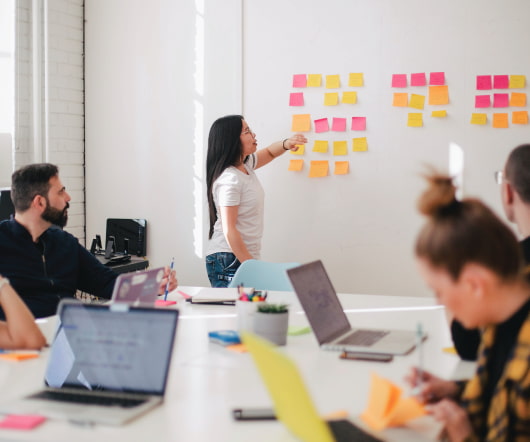 International Social Marketing Association: 2011 Review
Social Marketing and Social Change
DECEMBER 27, 2011
Barry Whittle – Guatemala. Regular readers have shared the history of developing a global network of social marketers. In 2011, the International Social Marketing Association (iSMA) has been developing the promise to be the catalyst for a global infrastructure to serve social marketing practice, education, research and management.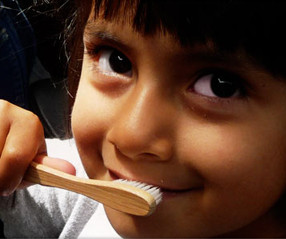 BOGO Toothbrushes
Cause Related Marketing
SEPTEMBER 27, 2012
Louis, Missouri, was prompted when husband and wife Eric and Geri Cope were working in a dental clinic in Guatemala in 2010. The Cope's, who have three adopted children including Benny who hails from Guatemala, were struck by how few children there had toothbrushes.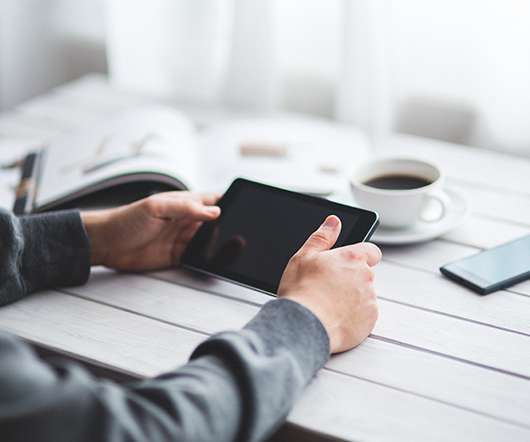 The Best of Social Marketing in 2014
Social Marketing and Social Change
JANUARY 14, 2015
Methods : PASMO surveyed MSM in 10 cities across Guatemala, El Salvador, Nicaragua, Costa Rica, and Panama in 2012 using respondent-driven sampling. Keeping up with the evolution of social marketing research and practice can be a tough problem. To help you out, this is my fourth annual review of papers that document in the peer-reviewed literature how the field is developing (here are the links to the 2011 , 2012 , and 2013 selections).