Sat.Feb 04, 2012 - Fri.Feb 10, 2012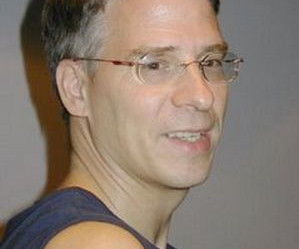 You Deserve A Voice. Voting With Your Dollars is Not Enough
Wild Woman Fundraising
FEBRUARY 6, 2012
Consumed by Benjamin Barber. Here's a book that has been blowing my mind lately, and with EVERYTHING ELSE GOING ON I just haven't blogged about it yet. Until today. I've written before about what to buy to make sure slaves didn't make your clothing, or make your food, here.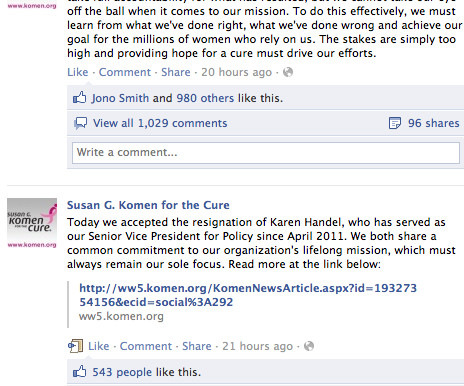 Advice to Komen Leadership: 8 Steps to Recovery
Getting Attention
FEBRUARY 8, 2012
Like many of year, I'm interested in seeing where Susan B. Komen for the Cure goes after last week's controversy. I wish the best to them—they've done so much very good work over the years.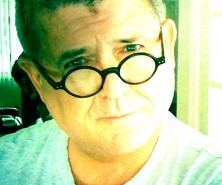 In Direct Mail, All Responses, Even Complaints, Are Good
Kivi's Nonprofit Communications Blog
FEBRUARY 6, 2012
Tom Ahern. Tom Ahern is my go-to guy for all things direct mail. Afraid your direct mail piece goes too far and will solicit a negative response? Tom explains why that may not be a bad thing. Plus he quotes one of my other favorite fundraising bloggers, Jeff Brooks.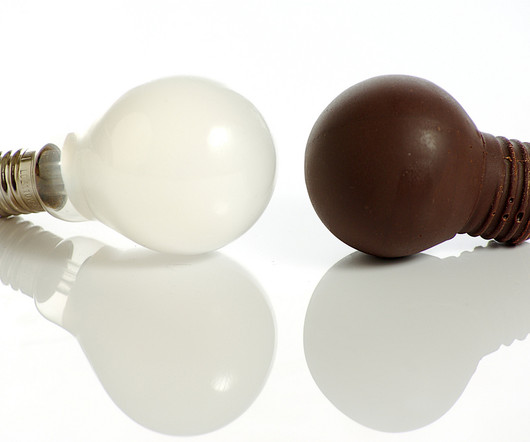 What's In A Campaign? That Which We Call Change
SocialButterfly
FEBRUARY 8, 2012
As the science behind social change evolves, how we approach our work must too. And sometimes, it is just semantics. But sometimes, it's not. It's a difference in mentality. Take the idea of a "campaign" for example.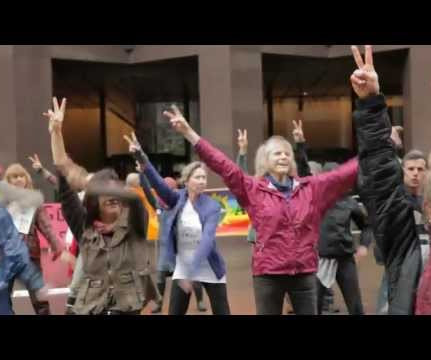 Collective Joy = How to Harness the Power of #Occupy for Your Nonprofit Cause
Wild Woman Fundraising
FEBRUARY 8, 2012
Protest Puppet from Paris: Image copyright 0olong from Flickr. What Barbara Erhenreich AND the Occupy Movement are teaching me is that we need to take the collective expression of protest around the world and have a dance-off. Really? What does your cause need next? Music! Face-painting! Big puppets!
More Trending